About Our Company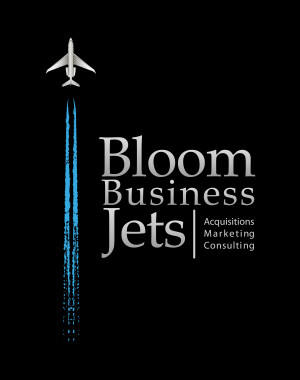 With more than 30 years of operational and hands-on experience in all phases of business aviation aircraft sales and management, Bloom Business Jets is your gateway to the world of business aviation. Whether you're considering chartering an aircraft, fractional ownership, or purchasing a new or pre-owned aircraft, Bloom Business Jets' experienced team has the expertise to guide you through the complexities and intricacies of the deal. We are the private broker of top choice; and for good reason. Call us and find out why!
How We Standout
As aircraft brokers, typically represent our clients on either the sales and/or purchasing side.
As exclusive purchasing agents, we work closely with our clients to identify their planned or current business aviation use patterns and define which type of aircraft is best for their needs. We then guide them through the entire purchase process to closing and delivery – from selecting the perfect aircraft and negotiating the purchase price and terms, to arranging for necessary inspections, closing the sale and taking delivery. It's our job to insure that every aspect of the purchase proceeds smoothly from beginning to end.
How we operate
As principals, we can accept trade-ins as part of a brokerage transaction or purchase a qualified aircraft for our own account to help facilitate the trade-in and purchase process. We maintain ample credit lines with the industry's major financial organizations who are experienced in aviation financing so that our clients can act quickly and effectively in securing their aircraft of their choice.
In addition, we maintain close relationships with some of the industry's most knowledgeable A&P mechanics, technicians and engineers, as well as a variety of designated airworthiness or engineering representatives, who offer their expertise and technical know-how to our clients.
Through our experienced U.S.-based staff and international team of associates, Bloom Business Jets is an international company. We have successfully negotiated scores of aircraft transactions, including aircraft sales and purchases and corporate aircraft leases, of everything from larger turboprops and helicopters to medium and large business jets – even executive airliners.
Our Customers Are High-Profile
As evidence of our high industry standing and reputation, Bloom Business Jets regular works with high-profile individuals, leading corporations, governmental agencies and even heads of state. Our senior agents have worked together for more than 20 years, while our acquisitions and marketplace experts specialize in specific segments of the marketplace. This allows us to provide our clients access to instant and up-to-date aircraft market valuations.