Hangar Facility Construction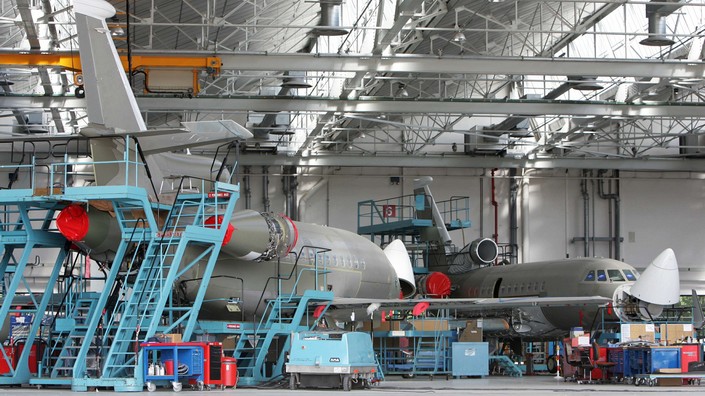 Bloom Business Jets offers market-leading professional aircraft storage facility design, construction and finishing services for helicopters, turboprops and jets. We work with you and your team, taking into consideration the many hangar options that are available today, based on the types of aircraft to be housed, as well as the additional facilities that must be incorporated into the design to assure a smooth operation. In the end, our goal is to design and construct a facility that meets your specific requirements.
There are as many hangar styles and options, as there are different types of aircraft – from a basic T-hangar, truss hangar or simple span hangar to a more complex butterfly hangar and more. As your hangar specialist, the Bloom Business Jets team examines a variety of factors to ensure that your hangar is optimally suited to your operation. One important consideration is whether your hangar is solely for aircraft storage or would include some avionics. Additional considerations include whether you require office space, the type of maintenance work, if any, that will be conducted, the type of door for the hangar (again, depending on your needs, such as how often they need to be opened and how wide), the number of personnel who will work in the facility and much more. Bloom Business Jets offers a comprehensive airplane storage solution.