The Gulfstream V (Model GV, pronounced "G-five") is a long-range, large business jet aircraft produced by Gulfstream Aerospace, derived from the previous Gulfstream IV. It flies up to Mach 0.885, up to 51,000 feet (16,000 m) and has a 6,500 nautical miles (12,000 km) range. It typically accommodates four crew and 14 passengers. It first flew on November 28, 1995, and entered service in June 1997. It is used by the US military under the designation C-37A.
The Gulfstream 500 (or Gulfstream V) was the first contender in the ultra-long-range private jet category.  It is capable of flying anywhere in the world:  nonstop flights from Denver to Beijing or from New Zealand to San Francisco.  It is extremely reliable and high-performing.  The ultra-long-range private jet class is a very exclusive and competitive one in which the Gulfstream V competes well.
The Gulfstream V is ideal for those that need to complete cross-country or international flights quickly. The Gulfstream V's combination of range/payload capacity, speed, and reliability make it a first-rate ultra-long-range private jet.
Seats Full Range (NM / SM): 6093 / 7012
Ferry Range (No Payload) (NM / SM): 6,508 / 7,489
Balance Field Length (Take-off Distance in Feet): 6,045
Landing Distance (Feet): 2,864
Average Block Speed (KTS / MPH): 476 / 548
Normal Cruise (KTS / MPH): 475 / 547
Long Range Cruise Speed (KTS / MPH): 448 / 515
Fuel Usage (Gallons Per Hour): 485.00
Service Ceiling (Feet): 51,000
Useful Payload With Full Fuel (Lbs): 1,463
Maximum Take Off Weight: 90,500
Maximum Landing Weight: 75,300
Basic Operating Weight: 47,190
Total Usable Fuel Weight: 39,975
RANGE MAP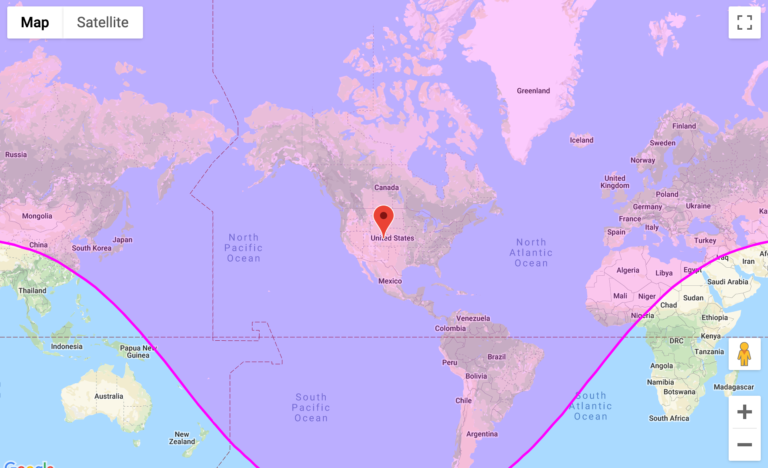 Minimum Crew / Maximum Passengers: 2 / 13
Baggage Capacity External / Internal (Cubic Feet): 0 / 226
Cabin Height (Feet): 6'2″
Cabin Width (Feet): 7'4″
Cabin Length (Feet): 50'1″
Cabin Volume (Cubic Feet): 2265.63
Years in Production: 1995-2002
Active Fleet (approximate): 191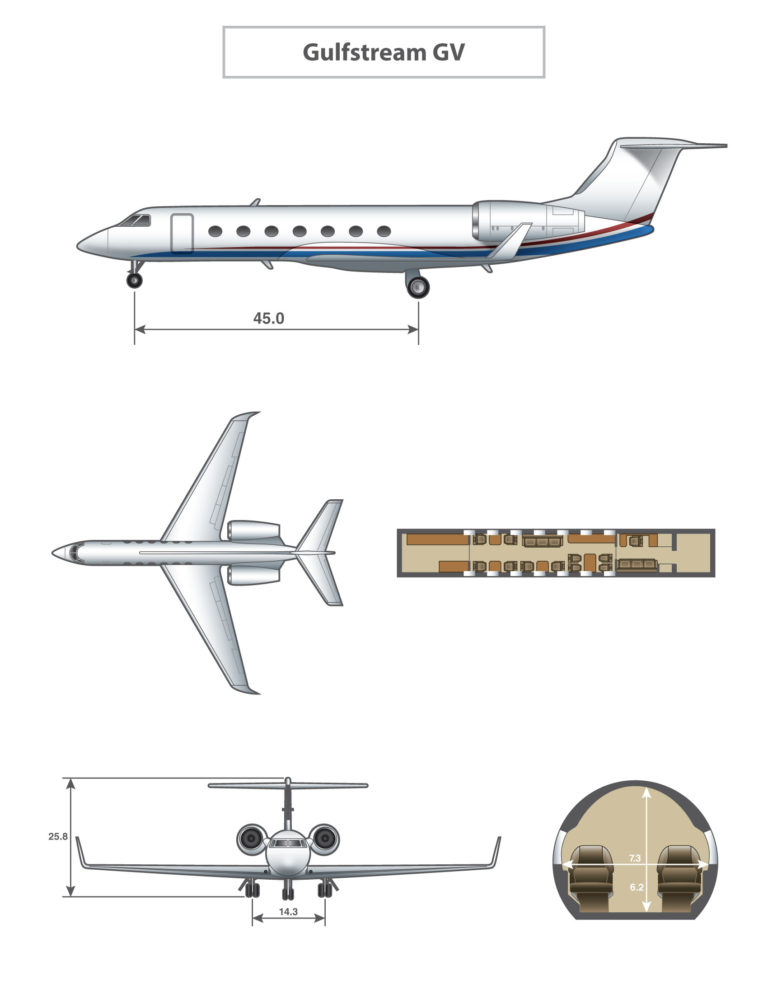 Airframe Maintenance Per Hour: $879.00
Engine / APU Maintenance Per Hour: $927.00
Fuel Cost based on Gallons Per Hour: $2,061.25
Crew Misc.: $554.00
Total Variable Cost Per Hour: $4,421.25
Cost Per NM: $9.29