As the fourth installation in the Gulfstream family line, the GIV offers new advancements that the former aircraft lacked. One of the most significant improvements is the change of engines from the Rolls-Royce Spey to the Rolls-Royce Tay Mk 611-8, used in later jets including the G300 and 400. The successful intercontinental-range business jet has been a prototype for later Gulfstream models. While the GIV's maximum takeoff weight has increased from predecessors.
Two Rolls-Royce Mk 611-8 engines provide 13,850 lbs of thrust each. Inspection interval is 8,000 hours. The Roll-Royce upgraded engine is responsible for 15% improved fuel consumption and decreased noise levels.
Another addition is the six-screen, color EFIS. The Honeywell SPZ-8000 avionics suite is found in the GIV-SP's cockpit. It includes Collins radios, FMS and dual Honeywell laser inertial reference systems. Triple laser INS, dual FMS and an air-to-ground telephone are options.
Seats Full Range (NM / SM): 3783 / 4353
Ferry Range (No Payload) (NM / SM): 4,062 / 4,674
Balance Field Length (Take-off Distance in Feet): 5,558
Landing Distance (Feet): 3,405
Average Block Speed (KTS / MPH): 464 / 534
Normal Cruise (KTS / MPH): 464 / 534
Long Range Cruise Speed (KTS / MPH): 434 / 499
Fuel Usage (Gallons Per Hour): 520.00
Service Ceiling (Feet): 45,000
Useful Payload With Full Fuel (Lbs): 1,969
Maximum Take Off Weight: 74,600
Maximum Landing Weight: 66,000
Basic Operating Weight: 42,608
Total Usable Fuel Weight: 28,549
RANGE MAP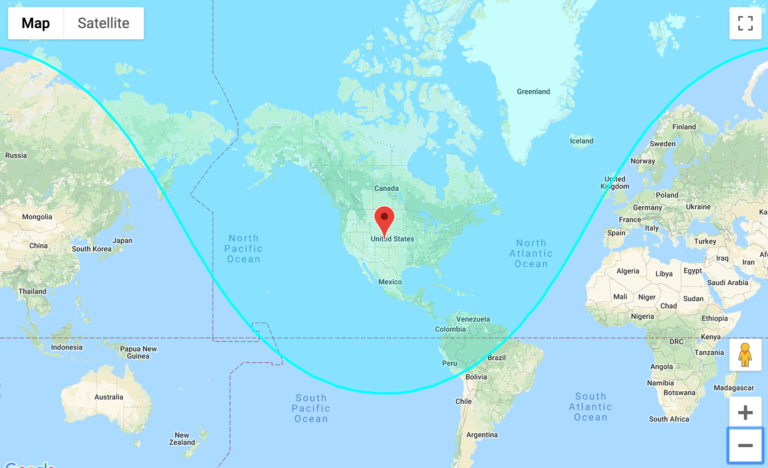 Minimum Crew / Maximum Passengers: 2 / 13
Baggage Capacity External / Internal (Cubic Feet): 0 / 169
Cabin Height (Feet): 6'2″
Cabin Width (Feet): 7'4″
Cabin Length (Feet): 45'1″
Cabin Volume (Cubic Feet): 2039.52
Years in Production: 1992-2002
Active Fleet (approximate): 305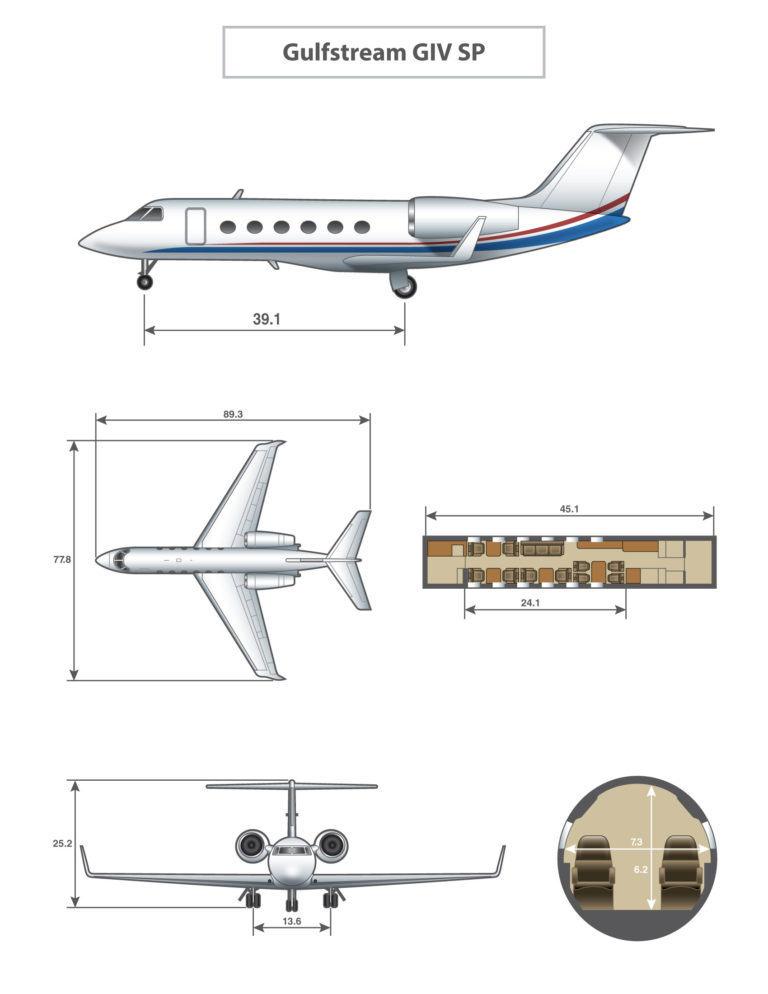 Airframe Maintenance Per Hour: $716.00
Engine / APU Maintenance Per Hour: $574.00
Fuel Cost based on Gallons Per Hour: $2,210.00
Crew Misc.: $543.00
Total Variable Cost Per Hour: $4,043.00
Cost Per NM: $8.71