The Bombardier Learjet 60 is a mid-size cabin, medium-range business jet aircraft manufactured by Bombardier Aerospace in Wichita, Kansas. Powered by two Pratt & Whitney Canada PW305A engines, it has a range (with 4 passengers and 2 crew) of 2,405 nautical miles (4,454 km) with NBAA 100 nmi (190 km) reserves, ISA.
The Learjet 60 is an improved version of the Learjet 55, with a longer fuselage and more powerful turbofan engines. It first flew on 10 October 1990 and received FAA certification in January 1993.
The Bombardier Learjet 60 is notable for its time-to-climb performance, climbing to 41,000 feet (12,497 m) in 18.5 minutes at maximum weight. It was also distinguished as the last legacy Learjet, using a variation of the wing that designer Bill Lear adapted from the Swiss military aircraft, the FFA P-16.
Seats Full Range (NM / SM): 2131 / 2452
Ferry Range (No Payload) (NM / SM): 2,358 / 2,713
Balance Field Length (Take-off Distance in Feet): 5,314
Landing Distance (Feet): 3,978
Average Block Speed (KTS / MPH): 425 / 489
Normal Cruise (KTS / MPH): 425 / 489
Long Range Cruise Speed (KTS / MPH): 412 / 475
Fuel Usage (Gallons Per Hour): 231.00
Service Ceiling (Feet): 51,000
Useful Payload With Full Fuel (Lbs): 1,041
Maximum Take Off Weight: 23,500
Maximum Landing Weight: 19,500
Basic Operating Weight: 14,403
Total Usable Fuel Weight: 7,712
RANGE MAP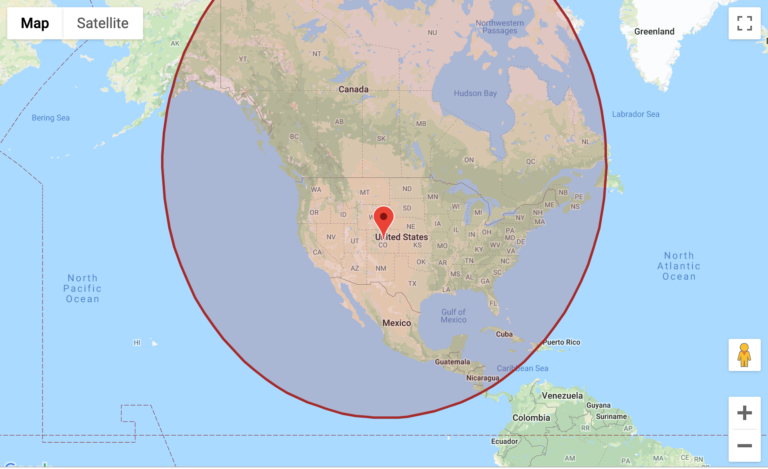 Minimum Crew / Maximum Passengers: 2 / 7
Baggage Capacity External / Internal (Cubic Feet): 24 / 24
Cabin Height (Feet): 5'9″
Cabin Width (Feet): 5'11"
Cabin Length (Feet): 17'8″
Cabin Volume (Cubic Feet): 601.03
Years in Production: 1993-2003
Active Fleet (approximate): 313.00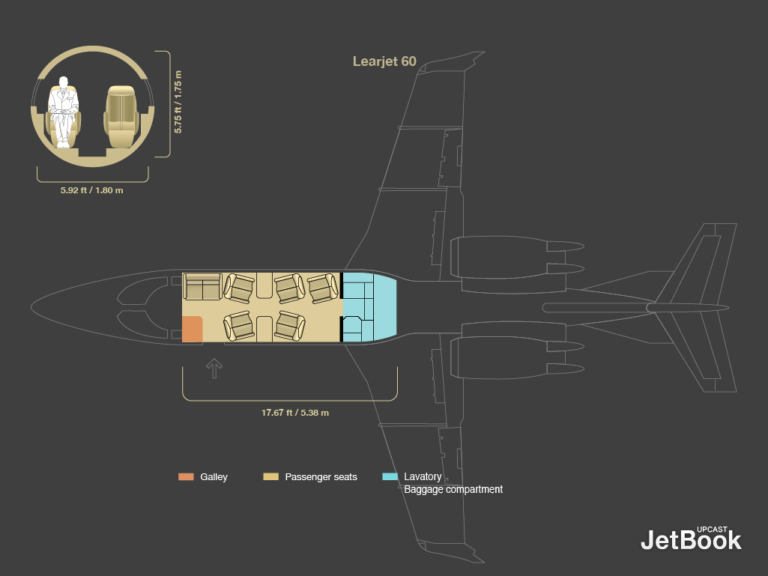 Airframe Maintenance Per Hour: $506.00
Engine / APU Maintenance Per Hour: $607.00
Fuel Cost based on Gallons Per Hour: $981.75
Crew Misc.: $233.00
Total Variable Cost Per Hour: $2,327.75
Cost Per NM: $5.48