The Bombardier Global Express is a large cabin, 6,000 nmi / 11,100 km range business jet manufactured by Bombardier Aerospace. Announced in October 1991, it first flew on 13 October 1996 and received its type certification on 31 July 1998. Powered by two BMW-Rolls-Royce BR710s, it shares its fuselage cross section with the Canadair Challenger and Regional Jets with a new wing and tail.
Bombardier Aerospace began studies in 1991 and the Global Express was announced on 28 October 1991 at the NBAA convention. Full-scale cabin mockup was exhibited at the NBAA convention in September 1992. Conceptual design started in early 1993 and the programme was launched on 20 December 1993. The aircraft high-speed configuration was frozen in June 1994 and the low-speed configuration was established in August 1994. The first flight occurred on 13 October 1996.
The Global Express XRS was announced on 6 October 2003 during the NBAA Convention at Orlando, Florida.
Seats Full Range (NM / SM): 5903 / 6793
Ferry Range (No Payload) (NM / SM): 6,070 / 6,986
Balance Field Length (Take-off Distance in Feet): 6,016
Landing Distance (Feet): 2,801
Average Block Speed (KTS / MPH): 476 / 548
Normal Cruise (KTS / MPH): 475 / 547
Long Range Cruise Speed (KTS / MPH): 459 / 528
Fuel Usage (Gallons Per Hour): 513.00
Service Ceiling (Feet): 51,000
Useful Payload With Full Fuel (Lbs): 2,348
Maximum Take Off Weight: 98,000
Maximum Landing Weight: 78,600
Basic Operating Weight: 49,920
Total Usable Fuel Weight: 43,526
RANGE MAP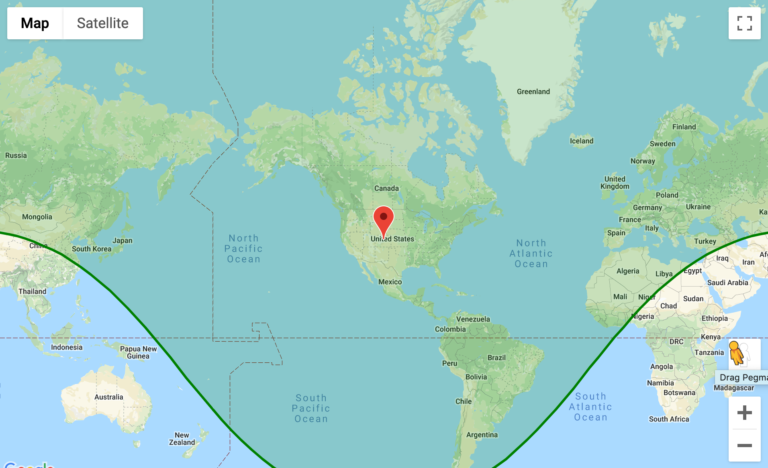 Minimum Crew / Maximum Passengers: 2 / 13
Baggage Capacity External / Internal (Cubic Feet): 0 / 195
Cabin Height (Feet): 6'3″
Cabin Width (Feet): 8'2″
Cabin Length (Feet): 48'4″
Cabin Volume (Cubic Feet): 2467.01
Years in Production: 2005-2012
Active Fleet (approximate): 160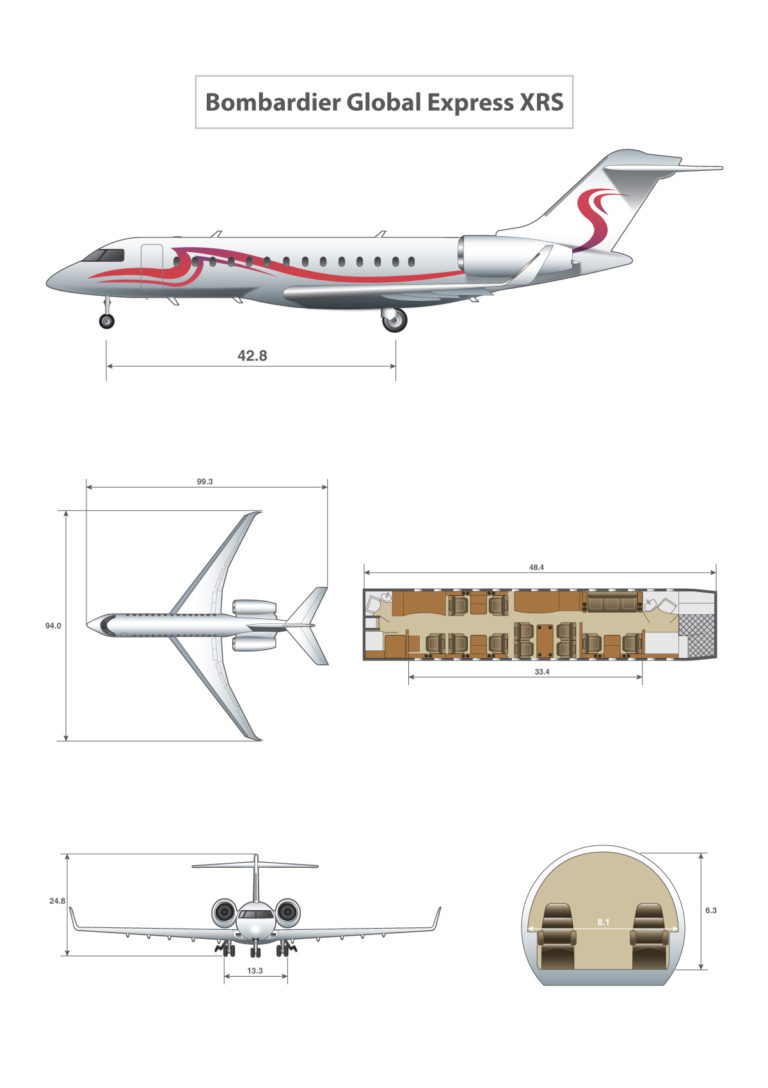 Airframe Maintenance Per Hour: $726.00
Engine / APU Maintenance Per Hour: $955.00
Fuel Cost based on Gallons Per Hour: $2,180.25
Crew Misc.: $559.00
Total Variable Cost Per Hour: $4,420.25
Cost Per NM: $9.29