The improved variant of the Challenger 300 first flew on March 2, 2013, was unveiled at the next May EBACE and was due to enter service in May 2014. Hot-section modifications and a FADEC push gave the Honeywell HTF7350 7.3% more takeoff thrust at 7,323 lbf (32.57 kN) with the same flat rating, durability and reliability, coupled with a strengthened wing with canted winglets and more span allows for 900 lb (410 kg) more full fuel payload. Combined with a more luxurious interior with 20% taller cabin windows, it costs $1 million more at $25.9 million, its launch customer, NetJets, ordered 75 firm and 125 options.
It received its type certification from Transport Canada on June 11, 2014, from the FAA on June 25 and from the EASA on September 2. Canted winglets have a less acute angle that reduces transonic drag and enlarge the span by 5.2 ft (1.6 m), increasing wing area and aspect ratio. At a weight of 30,200 lb (13,700 kg) it cruises at Mach 0.80 / 455 kn (843 km/h) TAS and is advertised as burning 1,535 lb (696 kg) per hour. Bombardier maintenance program runs $277 per hour and inspection intervals are at 600 hr.
The avionics include four Adaptive LCD Displays, Dual FMS with LPV and RNP approaches capability, SVS, a MultiScan, Weather Radar, Dual IRS, dual SBAS GPS, integrated EFIS and dual VHF and HF radios. It is able to carry eight passengers over a 3,200 nmi / 5,926 km range at a Mach 0.80 (459 kn, 849 km/h) long-range cruise. It is manufactured in Canada.
Seats Full Range (NM / SM): 3120 / 3590
Ferry Range (No Payload) (NM / SM): 3,510 / 4,039
Balance Field Length (Take-off Distance in Feet): 4,732
Landing Distance (Feet): 2,941
Average Block Speed (KTS / MPH): 448 / 515
Normal Cruise (KTS / MPH): 447 / 515
Long Range Cruise Speed (KTS / MPH): 448 / 515
Fuel Usage (Gallons Per Hour): 280.00
Service Ceiling (Feet): 45,000
Useful Payload With Full Fuel (Lbs): 1,755
Maximum Take Off Weight: 40,600
Maximum Landing Weight: 34,150
Basic Operating Weight: 24,180
Total Usable Fuel Weight: 13,796
RANGE MAP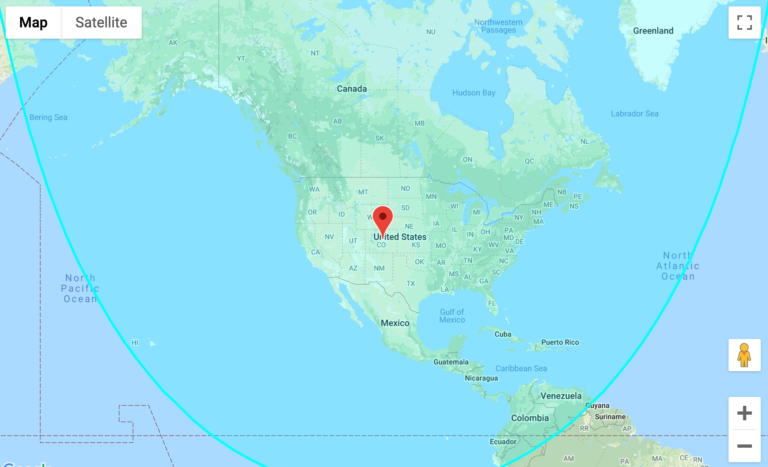 Minimum Crew / Maximum Passengers: 2 / 8
Baggage Capacity External / Internal (Cubic Feet): 0 / 106
Cabin Height (Feet): 6'1″
Cabin Width (Feet): 7'2″
Cabin Length (Feet): 28'7″
Cabin Volume (Cubic Feet): 1247.46
Years in Production: 2014-2019
Active Fleet (approximate): 200.00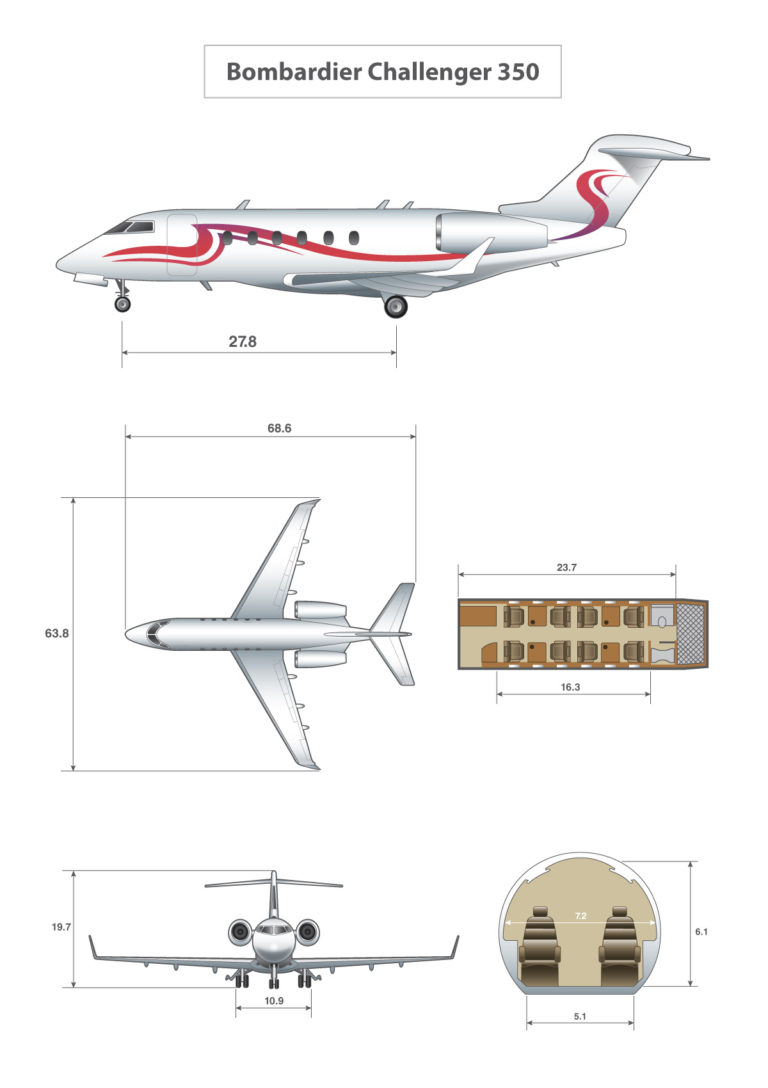 Airframe Maintenance Per Hour: $413.00
Engine / APU Maintenance Per Hour: $599.00
Fuel Cost based on Gallons Per Hour: $1,190.00
Crew Misc.: $467.00
Total Variable Cost Per Hour: $2,669.00
Cost Per NM: $5.96