The Airbus A319 is a member of the Airbus A320 family of short- to medium-range, narrow-body, commercial passenger twin-engine jet airliners manufactured by Airbus. The A319 carries up to 160 passengers and has a maximum range of 3,700 nmi (6,900 km; 4,300 mi). Final assembly of the aircraft takes place in Hamburg, Germany and Tianjin, China.
The A319 is a shortened-fuselage variant of the Airbus A320 and entered service in April 1996 with Swissair, around two years after the stretched Airbus A321 and eight years after the original A320. The aircraft shares a common type rating with all other Airbus A320 family variants, allowing existing A320 family pilots to fly the aircraft without the need for further training.
As of April 2019, a total of 1,477 Airbus A319 aircraft have been delivered, of which 1,440 are in service. In addition, another 44 airliners are on firm order (comprising 9 A319ceo and 35 A319neo). As of January 2019, American Airlines was the largest operator of the Airbus A319, operating 130 aircraft.
In December 2010, Airbus announced a new generation of the A320 family, the A320neo (new engine option). The similarly shortened fuselage A319neo variant offers new, more efficient engines, combined with airframe improvements and the addition of winglets, named "sharklets" by Airbus. The aircraft will deliver fuel savings of up to 15%.
Seats Full Range (NM / SM): 5947 / 6843
Ferry Range (No Payload) (NM / SM): 6,337 / 7,292
Balance Field Length (Take-off Distance in Feet): 6,581
Landing Distance (Feet): 3,055
Average Block Speed (KTS / MPH): 458 / 527
Normal Cruise (KTS / MPH): 458 / 527
Long Range Cruise Speed (KTS / MPH): 433 / 498
Fuel Usage (Gallons Per Hour): 753.00
Service Ceiling (Feet): 41,000
Useful Payload With Full Fuel (Lbs): 1,667
Maximum Take Off Weight: 168,650
Maximum Landing Weight: 137,790
Basic Operating Weight: 93,503
Total Usable Fuel Weight: 51,509
RANGE MAP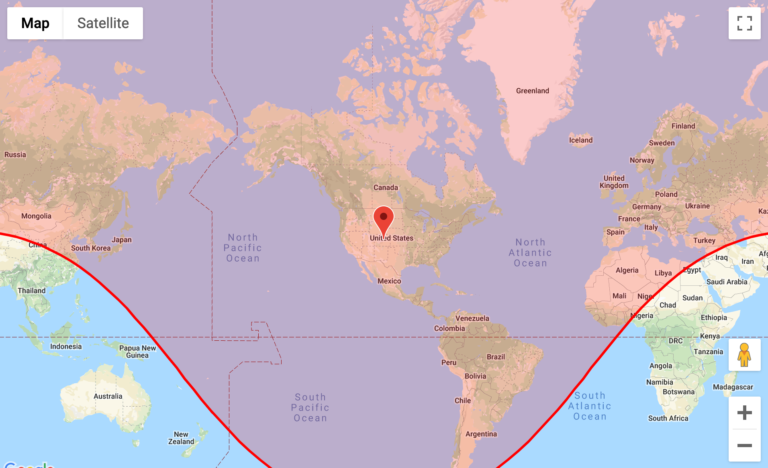 Minimum Crew / Maximum Passengers: 2 / 124
Baggage Capacity External / Internal (Cubic Feet): 100 / 128
Cabin Height (Feet): 7'4″
Cabin Width (Feet): 12'1″
Cabin Length (Feet): 78'9″
Cabin Volume (Cubic Feet): 6978.13
Years in Production: 1998 – to present
Active Fleet (approximate): –
Airframe Maintenance Per Hour: $633.00
Engine / APU Maintenance Per Hour: $90.00
Fuel Cost based on Gallons Per Hour: $3,200.25
Crew Misc.: $169.00
Total Variable Cost Per Hour: $4,092.25
Cost Per NM: $8.94