Meet the Bloom Business Jets Management Team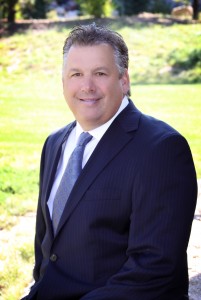 Steven Bloom
President & CEO
Mr. Bloom has management responsibility for all aspects of Bloom Business Jets.
Mr. Bloom's core responsibilities included overseeing the firm's Financial, Sales Operations and Administrative functions.
Prior to Bloom Business Jets, Mr. Bloom was Western USA Sales Manager at Bombardier Business Aircraft. There, he held responsibility for the Western USA Sales Manager Duties. His is responsibilities included Selling the Entire Product Line of New Bombardier Aircraft. Global, Challenger and Learjet brands. Responsibilities included Interfacing with Sales Directors in each of Bombardier regions across the West from Seattle to Dallas. Another area of responsibility was working closely with large Flight Departments that were new to Bombardier or current customers.
Mr Bloom's keen understanding of Flight Operations Company Products and sales channel process allowed him to grow and develop the Sales Director Territories. He's a 20,000 hour pilot holds 10 Jet FAA Type Ratings and is a well respected manager.  His education includes: Metro State College in Denver, Embry Riddle Aeronautical University in FL and the Darden Graduate School of Business in Charlottesville VA .
Prior to Bombardier Mr. Bloom was Director of Flight Operations at Qwest Communications where he managed one of the largest corporate flight departments in the USA.  His management experiences are well rounded from Hot Air Balloons, to Worldwide Business Aircraft operations including management of 62 of the highest heliports in the world. He  began his career in the Aviation Industry 1982, First Solo was in 1979 and has held a variety of roles from piloting float planes in Canada to Business Jets Worldwide in his 30 years of proven Leadership across the Aviation Industry.
Mary Lynn Fisk
Director of Charter Services
Mary Lynn Fisk is a uniquely qualified aviation professional with more than 20 years of industry experience.
Fisk began her aviation career as a flight attendant, where she built a strong understanding of customer service and a keen appreciation of domestic and international travel. During this time, she became very familiar with all aspects of commercial air travel from, providing outstanding service and support to pilots and passengers, to the rigors of planning and logistics linked to regularly scheduled air travel.
After building a solid base of experience, Fisk elected to leave the commercial side of aviation and joined the flight department of a Fortune 500 company.
As the flight operations scheduler/dispatcher, she developed a diverse set of skills and knowledge of running the day- to-day operations of a successful flight department and charter service operations, which included a fleet of three Falcons and a team of eight pilots.
Since that time, Fisk has managed various private flight departments over the last decade. Her responsibilities included purchasing new aircraft including Global Express, Falcons, Gulfstream, Challengers, Hawkers and Citations.  In addition, Fisk helped facilitate the management of large flight departments with detailed budgets, crew scheduling, national and international flight planning and customer service.
Fisk has also been involved in the private service client sector as an executive/personal assistant handling all aspects of international and domestic travel. This required detail planning to address all aspects of the challenging travel demands for the CEO, their team and families.
As the lead of charter operations for Bloom Business Jets (BBJ), she can help manage all aspects of travel from booking the safest plane for various travel needs (cost wise and comfort) as well as arranging concierge services that might be needed along the way. Her vast network of respected industry contacts will help ensure all aspects of private aircraft travel will be met.
Mary Lynn is based at BBJ offices in Asheville, North Carolina.  Please contact her at ml@mybusinessjet.com or 828-974-2889 (cell) to support all charter travel needs, from booking a charter and finding the best quote, to any and all associated considered services.