Fractional Ownership
The popularity of fractional aircraft ownership has grown steadily since the concept was introduced in the late 1980s. Its popularity is due to the fact that fractional owners buy shares of an aircraft – not the entire plane – and likewise only pay for a portion of its maintenance and operating costs.
After purchasing the shares, owners pay a monthly maintenance, or management fee, and an "occupied" hourly operating fee. The latter is charged only when the owner or guest is on board and not when the aircraft is flying to and from a pick up point, or returning to base after completing a trip. Additional advantages offered by fractional ownership include in having access to a fleet of aircraft with the option to upgrade or downgrade for specific flights, as well as the ability to sell shares back to the company at the end of the five-year term for a fair market value.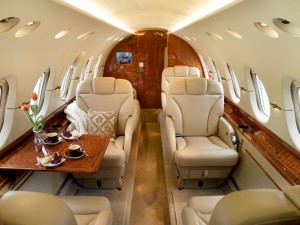 Bloom Business Jets has the expertise and in-depth knowledge to handle this often complex form of ownership. Navigating and negotiating the details of a "boilerplate" fractional ownership contract, and working the benefits in your favor, often are difficult, to say the least. As accredited members of the National Business Aviation Association (NBAA), Bloom Business Jets' team of legal experts and aviation industry veterans will guide you to the perfect deal, allowing you to enjoy the benefits of fractional aircraft ownership to its fullest; minus the hassles.