Consulting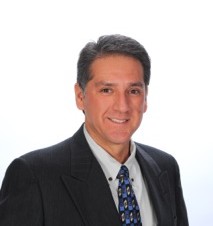 Very often setting up a flight department can be a daunting task — to say the least. Whether you are an individual looking to fly single-pilot aircraft/very light jets or a corporation/conglomerate re-structuring a department. Effectively utilizing your business aircraft requires in-depth understanding of the many options that help reduce risk, manage safety and kick-start a business aviation operation with first class results. You may be in need of ISBAO safety audit or guidance on your planes value what-ever the task Bloom Business Jets provides decades of operating experience.   We get and maintain best in class results to the management processes in line with stringent NBAA and FAA requirements as well as ISBAO standards. We advise strongly not to navigate the FAA's regulations and the many complex tasks of Business Aviation without the knowledge and experience of experts. Our decades of proven leadership, in-depth asset management and realtime hands on experience produces results no other company can provide.  Bloom Business Jets not only understands the applicable intricacies but also boasts the resources and acumen to help you set up and manage your department on a turnkey basis with best in class results.
At Bloom Business Jets, we begin by assessing your particular needs, orienting with your new aviation personnel or hiring them and training them, and then building a flight department with safety as its cornerstone and the foundation of the International Standards for Business Aviation. We assist and recommend insurance service providers, obtain necessary permits and approvals, conduct detailed conformity audits to ensure compliance with up-to-date FAA standards before approving the actual commencement of your aircraft operations. We also offer additional fee services such as:
Aircraft purchase consultancy
Aircraft leasing
Pre-purchase inspection
Marketing/leasing of an owned aircraft
Everyday running and management of aircraft and ISBAO accredited audits.
 Bloom Business Jets will take you from Good to GREAT!