Aircraft Charter
Our global network of aircraft listings allow us to find the perfect aircraft for you needs.
So, wherever you are located, whatever your destination, we can find the right type of aircraft for you.
TURBO PROPS

Capacity: 6-9 people

Speed: 250-330 mph

Range: 1100-2000 statue miles

LIGHT JETS

Capacity: 5-8 people

Speed: 460-510 mph

Range: 1600-2200 sm

MID-SIZE JETS

Capacity: 7-9 people

Speed: 490-570 mph

Range: 2700-3300 sm
SUPER MID-SIZE JETS

Capacity: 6-13 people

Speed: 490-605 mph

Range: 3100-40000 sm

HEAVY JETS

Capacity: 8-18 people

Speed: 500-570 mph

Range: 4000-7000 sm

AIRLINERS

Capacity: 30-400 people

Speed: 440-540 mph

Range: 1500-6000 sm
VIP AIRLINERS

Capacity: 20-100 people

Speed: 490-590 mph

Range: 3000-39000 sm

HELICOPTERS

Capacity: 4-6 people

Speed: 150-194 mph

Range: 450-591 sm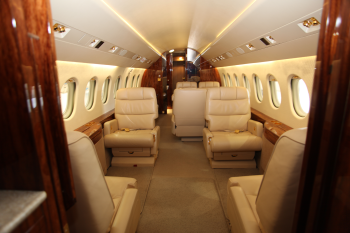 Aircraft Charter Service | Contact Bloom for Private & Business Jets
Chartering an aircraft offers the flexibility of flying in and out of over 5,000 public-use airports in the United States — 100 times more than commercial airliners — and is also becoming increasingly popular for its added safety, security and effective time management. Whether it is a corporate business trip creating time for your team or visiting customers. Bloom Business Jets is fully geared with an array of comprehensive services and solutions to meet every exacting demand of our customer proficiently. Bloom Business Jets also can move passengers, cargo and equipment via Helicopter Charter world wide.
Private Charter Jets, Airplanes, Helicopters, VIP Airliners
Make Bloom Business Jets your one stop shop for Private Charter Jet programs including Turbo Props, Light Jets, Mid-size Jets, Heavy Jets and VIP Airliners, we are a customer focused airways broker that will help you find the perfect aircraft for your flying needs. Our Charter Staff has over two decades of experience in the industry we are always looking for the best operators for our clients. We share your common goal (regardless of calling/location), which is their need for fast, flexible, safe, secure and cost-effective transportation. At Bloom Business Jets, we provide the expertise and attention to detail to ensure that you receive the finest service, and the best value for your dollar at all times. In addition, we have access to a wide range of aircraft from small piston turbo props to executive/midsized executive jets as well as larger airliners and helicopters through our handpicked network of owners and operators not just in the U.S. but across the globe ensuring that we can always offer the right type of aircraft and allied services for your needs. Ask about our pre paid Jet Card Program today.