Aircraft Acquisition Specialists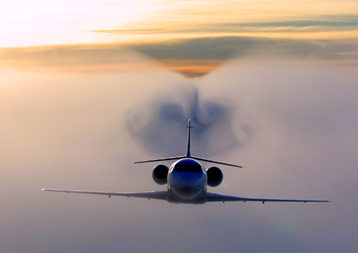 Offering Luxury Private or Business Jets, Planes and Helicopters
The experienced professionals at Bloom Business Jets work closely with clients to provide them with a one-of-a-kind aircraft that perfectly fits their needs. Our aviation brokerage experts work closely with the buyer, offering expert guidance to assure a successful aircraft acquisition transaction. We take the time to understand your goals and requirements to help you find the perfect new or pre-owned jet, plane or helicopter for your flight needs. Consider the flexibility of scheduling destinations at any time, avoiding crowded airports and security lines. Bloom Business Jets is your gateway to all the hassle-free benefits business aviation offers. That's why so many busy people choose Bloom Business Jets to buy a business or corporate aircraft or private jet. Interested in selling your aircraft?
Contact us today to insure you get the most value from your sale.
Aircraft Acquisitions | Find Aircraft for Sale
Once the target aircraft has been identified, we will then proceed with the acquisition stage. Our search for the right aircraft will include an in depth analysis of the aircraft known to be on the market as well as aircraft not currently listed for sale. Once a specific aircraft is identified we request more data regarding its pedigree, condition and, history. If we move forward the next steps are to obtaining a mutual executed letter of intent, followed by an initial visual inspection of the aircraft and review all records pertaining to the maintenance and inspection history of the aircraft. If acceptable, the parties would negotiate and execute the definitive purchase agreement consistent with the terms of the LOI. We then move into the pre-purchase stage, positing the aircraft into the inspection facility for further in-depth discovery of its condition. Typically, the cost of the inspection is the responsibility of the buyer but the cost to repair items relating to airworthiness is borne by seller. This is a simplified example of the process. Bloom Business Jets team of aircraft experts oversees the inspection process at the facility to ensure proper inspection protocols are followed. Upon successful completion of the inspections, Bloom Business Jets coordinates closing with thorough checklists to ensure all documents and FAA fillings are completed and the newly acquired plane is soon flying for you. Buying a Private Jet should not be a burden to you, let Bloom make the process of aircraft acquisition be as seamlessly as possible. We strive to reduce the complexity of owning an aircraft by becoming a single source brokerage that provides complete comprehensive services for our private jet owners.