Aviation Consulting | Advice to Buy or sell Aircraft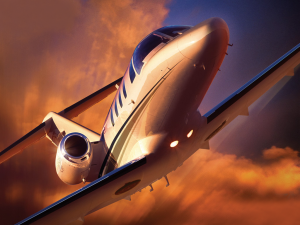 Bloom Business Jets offers an all-inclusive range of services, establishing them as the only agency you need for buying or selling an aircraft, arranging a charter, hiring a pilot and crew and/or helping manage your flight department. Our advisory and consultancy services cover the gamut of private air travel. With more than 30 years of experience in private and business aviation, we are well-versed in handling complex transactions, including:
1031 Exchange
Reverse Exchanges
Federal and State Tax Implications
State Specific Guidance Before and After the Sale, Purchase, Charter, etc.
We have the knowledge, expertise and resources to offer you the best, most sound advice no matter what the issue. Buying a private aircraft is not like buying a car, or even a house. It's far more complicated. That's why you need to work with experienced pros, who understand the ins and outs, and can guide you to a well-negotiated, thoroughly researched and rock-solid transaction, with no surprises once the deal is done. Contact Bloom Business Jets when you're ready to buy, sell, charter an aircraft, set up a flight department and/or hire a pilot and crew.
Our Range of Services Includes:
Maintenance Pre-Management Inspection
Crew Background Checks
Training Survey
Flight Checks
Maintenance Set-Up
Log Book Review
Aircraft FAA Conformity Checks
RVSM Set-Up
MEL Set-Up
Sales/Use Tax Planning
Hanger Rental
Crew Expense
Tax Advisory Services